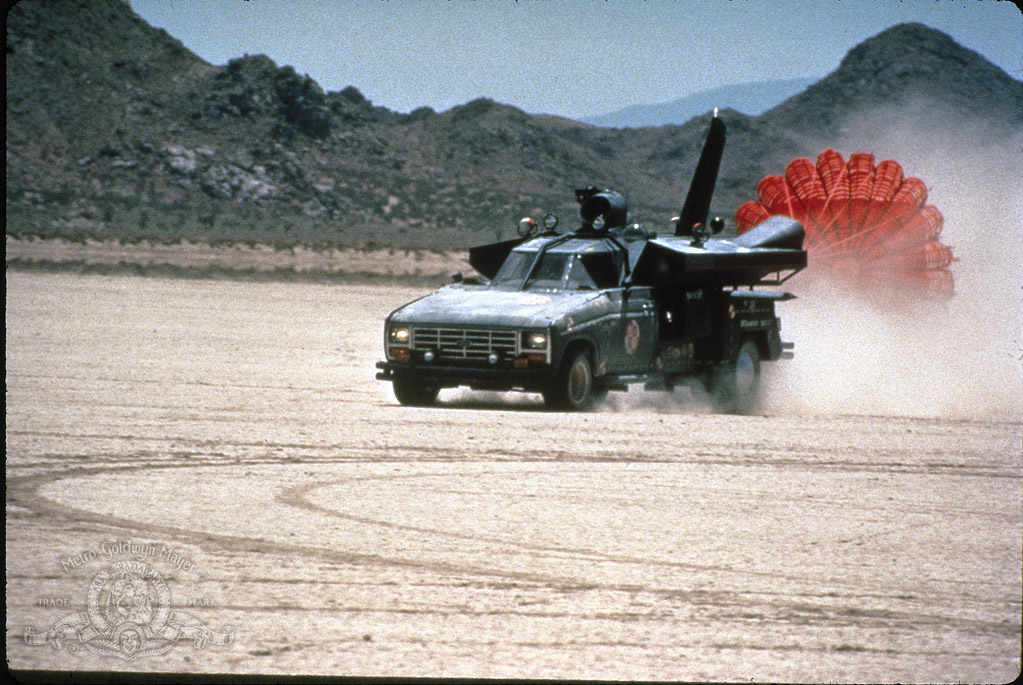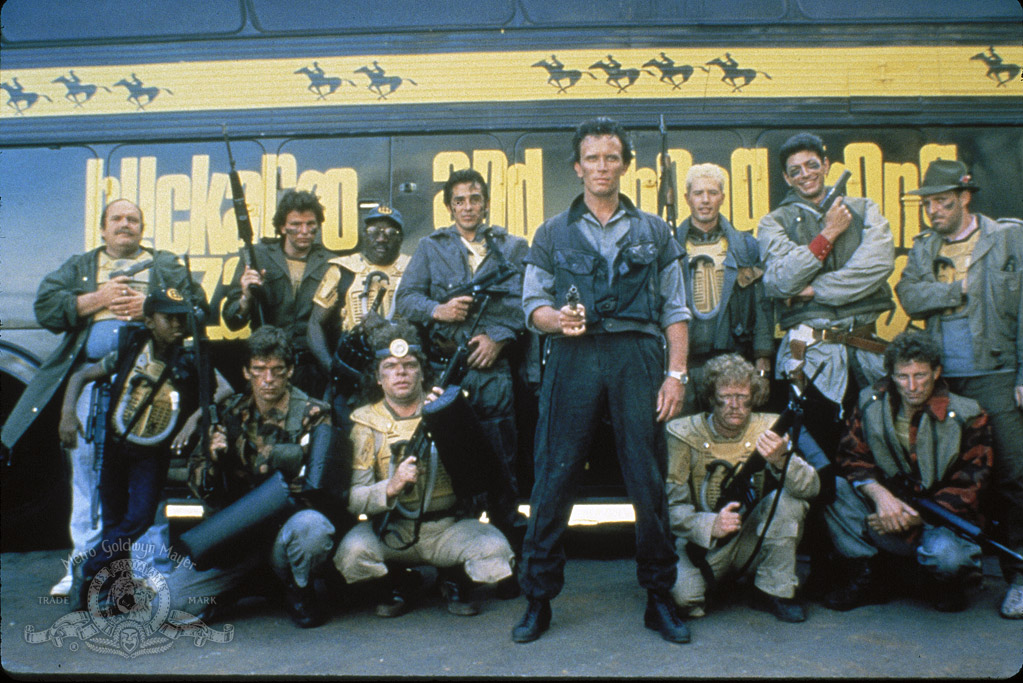 On Friday, May 13th, during a taping of Hollywood Babble-On, Writer/Director Kevin Smith announced he is working with MGM to develop a television series based on the 1984 film The Adventures of Buckaroo Banzai Across the 8the Dimension.
"It's one of my favorite movies in the world," Smith told the audience at the Improve in Hollywood, CA.
The announcement was made at the behest of Hollywood Babble-On cohost Ralph Garmin.
"I didn't mean to share this tonight," Smith apologized. "Sorry."
MGM Studios contacted Smith the same week that his acclaimed episode of The Flash aired. With the recent success of MGM's Fargo franchise jumping from big to small screens, it is no surprise the studio is exploring television options for their vast library of properties.
In 2011, Smith hosted an episode of SMoviola at the 49th New York Film Festival that included a screening of Buckaroo Banzai and a discussion about the film with stars Peter Weller and John Lithgow.
"MGM said we hear that you like Buckaroo Banzai," Smith retold to the audience. "They heard that because of a fucking podcast [SMoviola] I did in New York at Lincoln Center."
During the episode of Hollywood Babble-On, Smith explained his love for the film began as a youth, recounting a millennial's nightmare: hunting down magazines to read about it, constantly petitioning video stores to carry the VHS, then waiting three months for it to arrive after it had been ordered.
The influence of Buckaroo Banzai might even be attributed to Smith's early vision of film making and his first film company View Askew Productions.
"It's largely responsible for the weird shit that I make," Smith recalled. "That movie was supposed to be one thing, but it did it in another way. It did it very off-center."
Smith elaborated on his involvement with the project explaining his suggestions for the property.
"If you were going to do that [turn the property into a series], basically you just do the entire movie for season one, and then season two you finally do the sequel we've all dreamed about, Buckaroo Banzai vs. The World Crime Leauge."
In June, Smith and MGM will be shopping the project around Hollywood for development.
"These cats are very good at finding homes for things," said Smith. "So if all goes well, I think we'll be doing Buckaroo Banzai as a series."
Images: MGM Studios